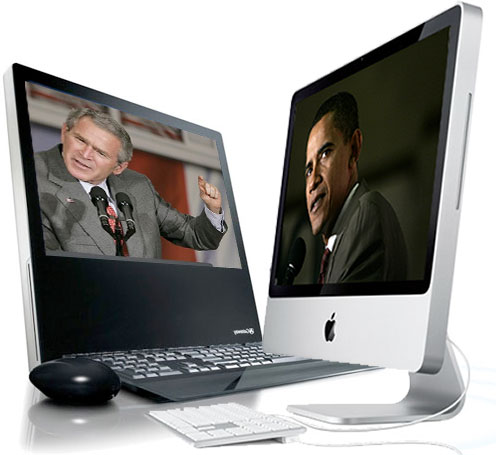 There are too many reasons why so many people choose to buy a mac over a PC. Mac which is short for Macintosh is one of the oldest, and most reliable computer in use today. These computers have so many cool features that the ordinary PC just don't have. They are manufactured by Apple Computers. Many public school systems rely on mac computers to educate young children on various educational software tools, and learning programs.
One of the best reasons to buy a mac over a PC is because a mac offers a very strong anti virus software, that is hard to penetrate. Mac computers are not as vulnerable to virus attacks as PC's. Mac computers have an advanced and enhanced software system that can not be compared to the basic PC.. This is because Mac's have a totally different operating system. Mac computers have far less maintenance issues and are much easier to operate. The chances are slim that a mac computer disk drive will actually crash, causing the loss of valuable information. These computers have proven to be one of the best made computers in existence.
Many PC users may not know that Mac offers similar Microsoft works programs for macs also. They also have up to date software that is compatible with many operating systems. The truth is fewer people complain about the performance of their mac computer. Mac seems to have more satisfied customers than PC users. Mac inventors are always improving the quality of both their software, and their hardware. Although, the PC is cheaper and has more choices in software, the Mac gives customers more stability and reliability for their money. Macs spend more time performing work tasks, than being worked on. Mac computers are better built, and they are built to last a long time. Almost every software have some issues, but when it comes to the Mac computer they are few.