Apple Mac Data Recovery Manchester
Apple Mac Data Recovery- We can recover data in practically all cases of corruption to a disk formatted with both HFS and HFS+, running operating systems OS 9 up to the most recent version, Mac OS X 10.10 Yosemite. Covering All Macintosh models including: Macbook Pro, Macbook Air, Macbook Retina, iMac, Mac Mini, and Mac Pro. We also cover vintage Mac's like the iBook, Powermac, and Power Book G4, and G5. Tel:  0161 274 4404 *Please note that all of our data recovery services need to be carried out on site*
Make sure you back up regularly, Apple Mac systems are equally as prone to hard disk faults and hardware failure as any computer out there.
Below our Examples of errors that we have been able to perform a full recovery of data: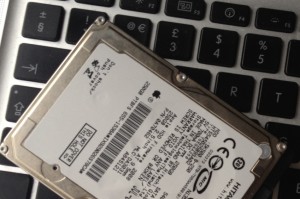 Not a HFS Volume
Drive not installed
Cannot access drive – because of a disk error occurred
Segment load error
Not a Macintosh disk
Internal file system error
No such Volume
Disk is unreadable by this computer. Do you want to initialise the disk?
The disk cannot be accessed because a disk error occurred
Flashing Folder With A Question Mark ???
We have a extensive background come to recovering your valuable data after drive failure, corruption, and bad sectors.
Below is a list of signs to look out for leading which can lead to hard disk failure:
Spinning cog sticking on start up
black screen on start up
blue screen sticking on start up
Stuck on Apple Logo on startup
Flashing folder on start up
Operating system freezing up with coloured wheel spinning
Kernel panic message ( please switch off machine)
If your Apple Mac Computer is experiencing any of the above symptoms, switch it off, and get in contact with us right away.
If you carry on messing around with it, You may loses everything!
Contact us today Tel: 0161 274 4404
We service cleints in these locations for Mac Data Recovery Services: Trafford Park, Salford, Pendlebury, Eccles, Stockport, Oldham, Ashton-under-Lyne, Middleton, Chadderton, Farnsworth, Sale, Stratford, Warrington, Altincham, Bolton, Rochdale, Bury, and Wigan.